Deputy Minister of Refugees and Repatriation Travel to Pakistan as a High Rank Delegation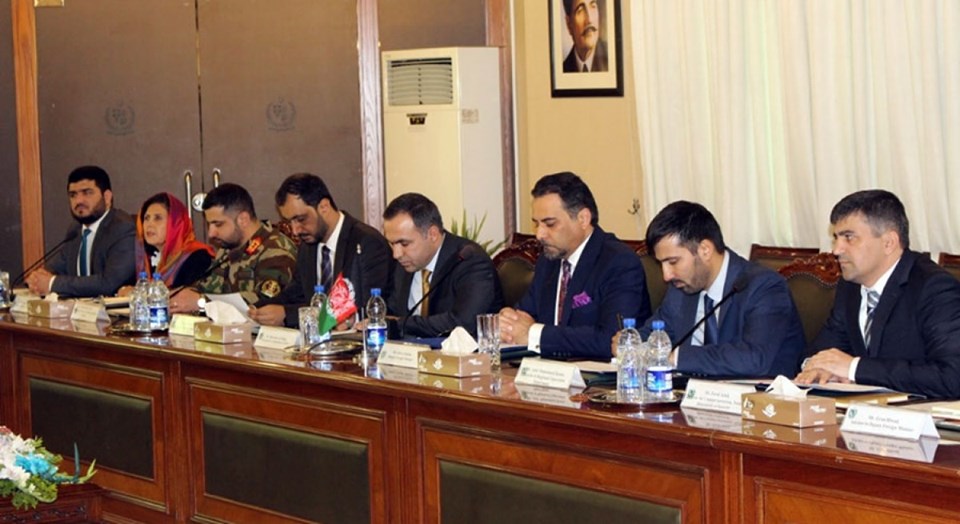 On Wednesday June 12, 2019 deputy minister of refugees and repatriation (MoRR) travel to Pakistan as a high rank position which participated the quintuplet directorate committee negotiation with Pakistan this Afghan delegation on Monday June 10, 2019 visited in Islam Abad with deputy minister of policy of foreign affairs Republic Islamic of Afghanistan.
In joint session which was held between policy deputies of foreign affairs ministries of two countries, both sides evaluate the activities of last year meeting and discussed regarding the implementation of projects and have committed to consider on that.
Deputy minister of Refugees and Repatriation has emphasized in this session concerning the better condition of RR and as well as spontaneously, honorable, save and gradually returning of refugees.
It is mentionable that in inauguration which the session of action of Afghanistan and Pakistan which was held in Kabul last year on July 22, 2018 and after that also working session in order to development and qualification of collaboration in a framework of quintuplet committees had done in Kabul and Islam Abad.